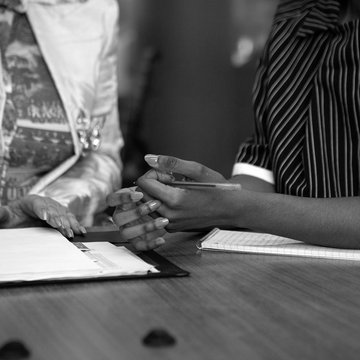 NJR is the main youth network in the Netherlands. We are the springboard for the new generation. We let young people discover what their strengths are and how they can use these to the advantage of themselves and the world around them. How? With various projects and school programmes around personal development, doing something good for others, inclusivity, (mental) health, making young voices heard and sustainability.

We can offer the programmes below at school, such as during a project weeks or a social studies lesson.
personal development
Self-knowledge is where it starts. We developed the strengths method through which young people can discover what they're good at and what they can do with this. We also offer various trainings about personal development.
doing something good
For someone else. Big event or small gesture: we motivate youths to do something for their environment. Our various programmes support them in this. With an opinion or a vision, you can also help by becoming part of the research panel.
inclusivity
We think it's important that every young person dares to dream. That young people believe: I can do this, and I'm going for it. In an environment where everyone can be themselves and learn from other ideas. We provide trainings on this topic on request.
young voices
Not speaking about, but with young people. Through various programmes we start conversations with young people about local, national or international subjects, and give young people a voice in politics.
(mental) health
Young people that are (mentally) healthy, are the resilient people of the future. We help young people become aware of their mental wellbeing and give them the tools to feel and stay comfortable in their own skin.


sustainability
The future belongs to the youth. We involve young people in sustainable developments in our country (and abroad) and support them in their initiatives to contribute to this.