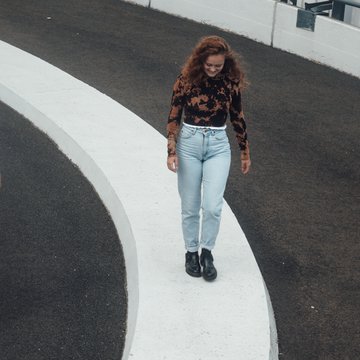 The Dutch National Youth Council (NJR) is the umbrella organization of 35 national youth organizations, making it the largest youth network in the Netherlands. We strive towards a world where all young people feel at home, can bring out the best in themselves, and have a positive impact on each other and their world. On a daily basis, we work with and engage in conversations with various young people. By and for young people: that has been our expertise for many years. Therefore, we know what is happening and what is important.

our mission
We envision a world in which all young people feel at home and in which they can make the most of their potential. A world in which they can embrace themselves and have a positive impact on each other and their world.
We contribute to our ideal world by making sure that:
Young people discover who they are, experience their own capacities so as to develop themselves to their full potential.
Society is designed to enable young people to leave their mark on the world.


who's in charge
NJR exists for and because of young people. This means we also have a youth board, which changes every year. This way, we stay innovative and up to date when it comes to topics that are important to young people.
NJR is an umbrella organisation of various youth organisations in the Netherlands: our member organisations. Our members are how we exist and stay informed on what's happening among the youth. We are in regular contact with our member organisations, and in addition they provide us with input three times a year during the General Assembly.
We have lots of young talent among our staff as well as our among our interns and volunteers. Of course, it's still a good idea to have seasoned experts stand by, so that they can share their experience and advice with us. For this purpose, we have a highly valuable Advisory Council.

how it started
NJR was founded in June 2001. Participating organisations that fully or partially merged into NJR were the National Youth Council for Environment and Development (NJMO), the Union 31, the Dutch Youth Group, the foundation National Youth Debate and the Youth Network of the Netherlands. From 2009, the Dutch National Youth Council has been exclusively using the abbreviation DNYC in English and NJR in Dutch.

anbi status
Name: NJR (Vereniging Nationale Jeugdraad)

RSIN: 810305057

Address: Kromme Nieuwegracht 58, 3512 HL Utrecht

Objective: Stimulating and supporting youth participation at all levels of society; ensuring that young people know their strengths, develop them and use them for a better future for themselves and others.

Policy: Offering opportunities to young people, ensuring others do the same, ensuring that this happens in the best way possible and inspiring young people to make use of those opportunities.

Board: Kimberley Snijders (president), Anika Kempen (secretary), Milan ter Horst (treasurer), Baran Koser (board member campagne & profiling), Bram Geurds (board member local youth participation), Lotte Prins (board member international affairs), Bennie Neplenbroek (board member politics).
Remuneration: Board members receive a monthly compensation of € 750. The director receives a salary according to the Collective Agreement for Welfare and Social Services, scale 13. Other staff is also paid according to the Collective Agreement for Welfare and Social Services.