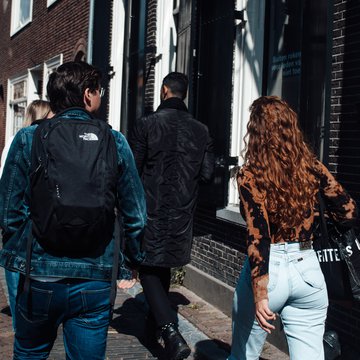 The youth is the future. It's a cliché, but it's true. That's why it's important to be aware of their opinion. To find this out, NJR carries out research with the NJR Panel. It contains more than a thousand young people, all across the Netherlands.
A few times a year, they are asked about various current topics. For example, over the past few years the panel has expressed opinions on advertisement on social networks, child abuse, informal care and the WWII remembrance. Media are often interested in the results of the research. This shows how important young people's opinions are.


teachers, attention please!

For the panel research for European Youth Dialogue, we are looking for teachers who are willing to let their class(es) fill out a questionnaire. What do young people in the Netherlands think about the opportunities they currently have to develop themselves and ultimately find a job that suits them? We would like to hear their opinion. Want to participate? Send an email at [email protected].

recent panel research

children's rights report
Every five years, the Dutch government reports to the UN Committee on the Rights of the Child on how things stand with children's rights in the Netherlands. Alongside this, NGOs report on the state of children's rights in the Netherlands. NJR and the Children's Rights Collective (Kinderrechtencollectief in Dutch) think that the voices of children and adolescents should also be heard when it comes to their rights, and report about the opinion of the youth on this topic every five years.

want to know more?
Send an email to Sheila: