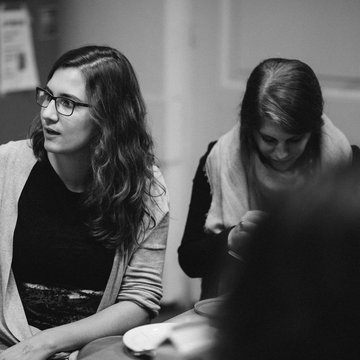 NJR's working groups consist of enthusiastic young people. Young people interested in a common topic. Young people with an opinion. Young people with a taste for change. They give guest lessons and organise projects and events.
A working group consists of ten to fifteen driven young people aged 16 to 26. They support the youth representatives in their work. Together they give guest lessons at secondary schools and organise projects and events. They do this by themselves or together with the youth representatives (and often with another collaborator). Via social media they keep their followers updated on interesting, current and relevant news. The working groups meet in Utrecht every two or three weeks.

There are currently four working groups within NJR.
Working group Young and Sustainable (Jong en Duurzaam in Dutch)
Working group UN Youth (VN Jongeren in Dutch)
Working group Young in Europe (Jong in Europa in Dutch)
Working group Natural Talents (Natuurtalenten in Dutch)

want to request a guest lesson?
An enthusiastic young volunteer or youth representative in front of the class, who can speak about sustainable development, biodiversity and food, Europe or the United Nations? We'd love to visit you! All guest lessons consist of an informative and interactive part. For example, making statements, playing a game or coming up with an activity. Youth representatives take the input gathered from students during guest lessons to UN summits and European youth conferences, where they represent the voice of Dutch youth. Read more about different guest lessons here.
A guest lesson about radicalisation, peace and safety by the working group UN Youth.
✉ Mail: [email protected]
A guest lesson about Europe by the working group Young in Europe.
✉ Mail: [email protected]
You can find an overview of the various guest lessons offered by working group Young and Sustainable here.
✉ Mail: [email protected]
The working group Nature and Food gives guest lessons about biodiversity and food supply.
✉ Mail: [email protected]


want to know more?