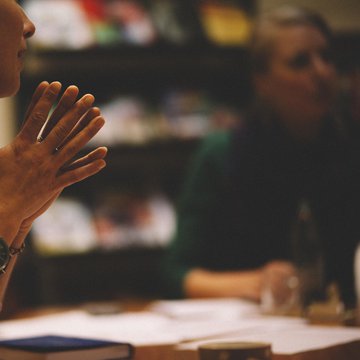 Joining the conversation on European youth policy, that is what the EU Youth Dialogue (previously: Structured Dialogue) is all about. Every six months, young people and policy makers from all EU Member States come together to discuss a topic. The purpose of the EU Youth Dialogue is that youth policy, whether in Europe or at the national and local level, is not only developed for, but with young people. The EU Youth Dialogue also offers many opportunities for exchanging knowledge and experiences at a European level between young people, youth workers, and policymakers.
Every year and a half, a different theme is chosen for the EU Youth Dialogue. In the current cycle (January 2019 – June 2020) young people and policymakers will come together to discuss Creating opportunities for youth, with a special focus on opportunities for work. The first EU Youth Conference (25-28 March 2019) took place in Bucharest, Romania.
results matter
Do you want to check out the results from previous versions? During the last EU Youth Conference, in September 2018, European youngsters have drawn up 11 European Youth Goals. Check them out here. During the 5th cycle, the Toolbox: An easy-to-use guide to consult with youth was created.
The Dutch National Youth Council (NJR) is responsible for the EU Youth Dialogue in the Netherlands, together with the Ministry of Health, Welfare and Sport, and the Netherlands Youth Institute. The EU Youth Dialogue has been made possible by the Erasmus+ programme of the European Union.
wanna join?
Whether you want to know more about the EU Youth Dialogue or want to work together to achieve our Youth Goals, you can always contact project lead Hanna: